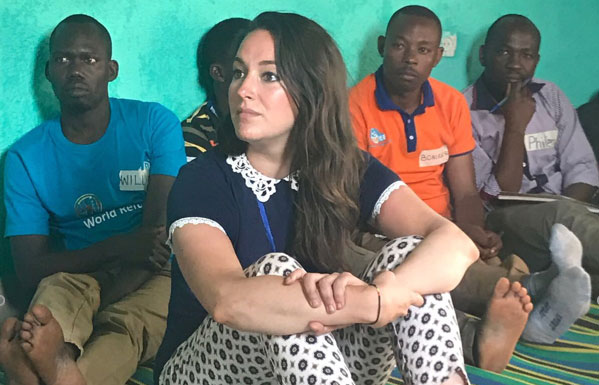 Georgia Phillips was part of the 2017 cohort which upskilled practitioners in Rwanda. She is now using this experience to upskill and empower practitioners in Stirling alongside 2018 alumni Jennifer Hutton.
"I was only one-year post-probation when I undertook GLP. I knew I wanted to deliver sustainable and global education but was uncomfortable with it being a 'tick box' exercise. One of the main reasons I became a teacher was to give my pupils opportunities to form considered views on how they could positively impact on the world.
"My classroom is now a community and that impact if from my GLP experience. Learning for Sustainability (LfS) is now embedded into everything I do and our learning contexts are linked to the Global Goals. My pupils are engaging in current real-world issues and feel empowered to drive change.
"Meeting Jennifer has been one of the best things to come out of my GLP experience. She is an amazing practitioner to work in collaboration and I feel truly blessed that our paths crossed in the way that they have. We have created CPD within our own establishments and across the authority and are now LfS Champions for the region, supporting another GLP alumni Lesley Kettles. This has been an honour to drive as we are such passionate advocates for LfS."