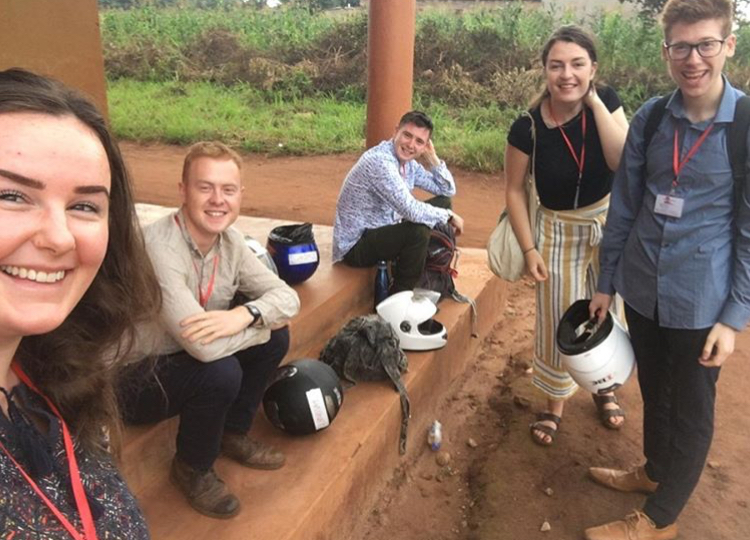 Sam Davidson is undertaking a Masters in Inclusive Education. His GLP experience, and the collaboration therein, will feed into his research. He was part of our 2019 cohort.
"I hadn't originally connected the collaboration element of my masters research to GLP but upon returning it became clear that the relationship with my fellow practitioners was wholly collaborative. This has given me a lot to think about as I approach my research.
"GLP was the perfect opportunity to use my professional skills to hopefully support colleagues in a different context and learn a bit more about myself both personally and professionally.
"I hoped to gain experience working in a context very different from my own and go back to the skill of teaching, using what I had learned in the early years of my career to make a positive change.
"I wanted develop my leadership skills as I had new responsibilities in school to manage. All of these goals were met and so much more.
"My school already has a big focus on sustainability and my experience over the summer has made me more committed to what I can do to make sure I am as sustainable as possible in my classroom. Going has been a big focus for me since returning.
"I hope the pupils are impacted from the change to my practice. Some have asked me in detail about my experience and have enjoyed learning about the work we have been doing. As I redevelop my courses for Modern Studies with my colleagues, I am thinking about the way in which my experience can feature in the lessons in a positive way.
"Whatever your motivation for taking part in something like this, I think you gain so much more than you would perhaps originally set out to achieve. It is the type of experience that is incomparable and the skills and friendships you gain from taking part will continue to impact you well beyond your return to Scotland. It's a great way to put your own experiences and career into perspective and adopt new approaches and skills in relation to teamwork and leadership."