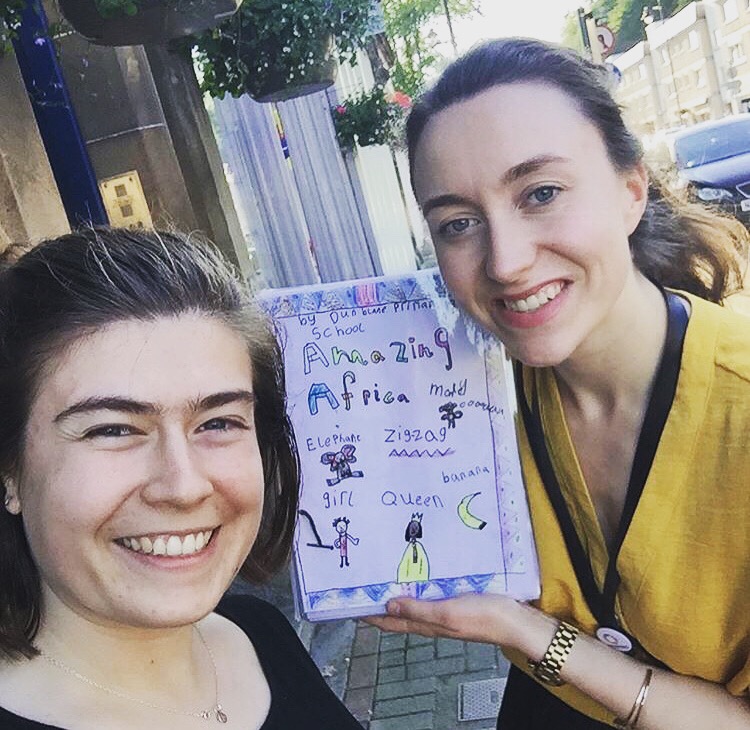 Jennifer Hutton of Dunblane Primary School was part of the Global Learning Partnerships cohort which spent the summer of 2018 in Uganda. Upon return she linked up with our 2017 alumni Georgia Phillips of Cambusbarron Primary School and, as well as acting as an inspiration to one another, the pair have been developing and delivering professional learning focused on LfS. They have also been working alongside our 2016 and 2019 participant Lesley Kettles who has taken on the LfS lead role at Stirling Council.
"Every day I continue to see the impact of my GLP experience on my teaching and my learners. Learning for Sustainability is now at the heart of my teaching, within the curriculum and beyond, as well as to the Global Global goals. My learners are engaged with current global issues and feeling empowered to make a positive impact on the world around them.
"As well as enhancing my own pedagogy, GLP has given me the opportunity to collaborate with like-minded practitioners and build meaningful connections to develop LfS. Georgia and I both share a passion for LfS so have been sharing our practice and motivating one another to continually try new learning approaches within our classroom
"Together we have also delivered professional learning opportunities to practitioners in our region. These have focussed on the role of LfS and how we have embedded LfS within our classroom and school community. The sessions also allow participants to collaborate and share ideas. Our most recent session included probationers. We hope to develop practitioners understanding of LfS and share practical examples which will benefit these practitioners in the early stages of their career and beyond. It's great to see teachers leaving the sessions feeling inspired and enthused to try new approaches for embedding LfS within their practice.
"Everyone is at different stages on their journey within LfS and by collaborating we can inspire and support each other to provide our learners with opportunities to develop their skills, attitudes and knowledge to build a brighter future together.
"To further my own professional learning I have been undertaking a Masters in Learning for Sustainability. I am also currently working with a great team of practitioners and learners in my school to develop a whole school approach to LfS.
"The confidence and motivation to achieve so much in the space of a year has been inspired by my GLP experience, passion for LfS and the network of like-minded practitioners I have met along the way."