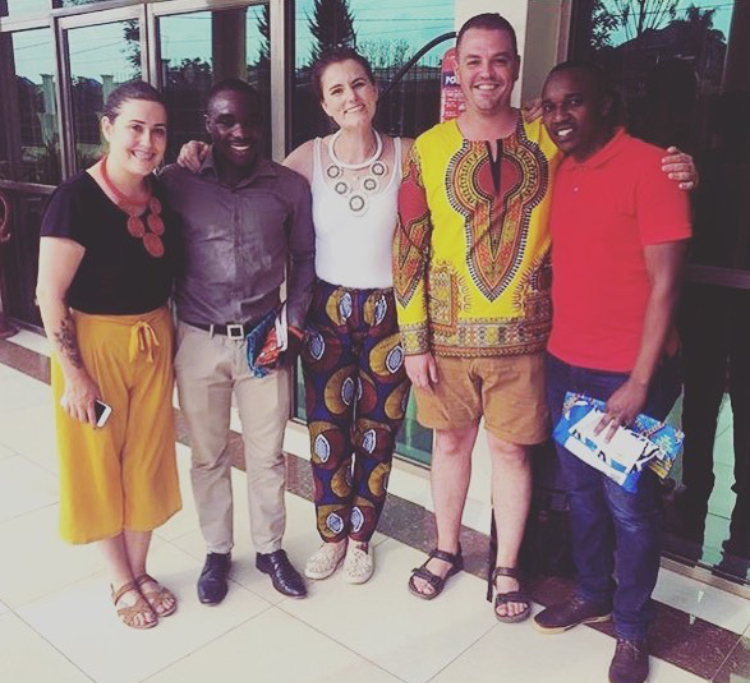 Caitlin Morrison was part of the GLP cohort which spent the summer of 2018 in Rwanda. A passionate advocate for sustainability, GLP has given the history teacher the confidence and inspiration to change her subject teaching and devise a new course for her pupils in Wick.
"I knew there was incredible teaching happening in Rwanda with limited resources and wanted to see if this could help me improve my own teaching. The impact it had is vast. It's affected my view of the world and my role in it – I'm more aware now of how I can impact the world even in small ways.
"My teaching has changed dramatically. I now think about my resource development more closely. For instance, lots of my resources are now backed onto cardboard and I have an entire class without digital resources.
"My pupils followed my journey on social media and had thousands of questions when I came home I've been able to dispel myths about Rwanda and share my experiences. This even prompted one student to give up part of her summer to work with a conservation project in South Africa!
"My students are also more engaged with our recycled and TALULAR resources and ask about issues such as sustainability more often.
"I have established an S3 Global Goals class which has one lesson per goal. We try to only use TALULAR which has meant a lot of rice sacks and cardboard boxes!
"They have a Connecting Classrooms relationship with a school in Rwanda to further develop their global citizenship. Their projects will be focusing on shared improvement of literacy and cultural understanding.
"I use 'Blooms Buttons', a tool I learned during CPD week in Kigali.
"I have developed a history unit on the Rwandan genocide to tie in with our Holocaust study, which will also be TALULAR. 
"I am more willing to try new ideas in my classroom, and I also have a global family of teachers now whom I often take inspiration from.
"GLP challenges you in more ways than one – my view of education changed, of myself and my capabilities, and of my role in helping to create a sustainable future.
"Participants are contributing to the future of quality education in their overseas placement at home. Most importantly for me have been the relationships I made with Scottish educator, and our Rwandan counterparts. They are an ongoing source of inspiration."