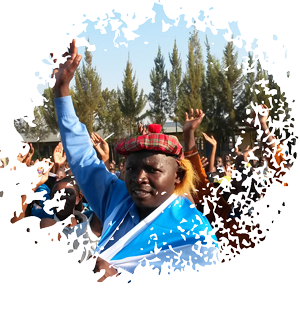 Why apply for GLP?
If you are looking to enhance your knowledge, understanding and teaching of global education, test your resilience and resourcefulness, and learn first-hand about education, culture and life in Sub Sahara Africa…we would love to hear from you.
Described by GLP Ambassadors as "incredibly enriching, meaningful and inspirational", GLP is open to all post-probation classroom teachers in Scotland (Early Years through to Secondary).  We also welcome applications from GTCS registered practitioners who support the development and delivery of education from within local authority departments (e.g. Quality Improvement Officers and Education Development Officers).
Please look through our website for further information. If there is something you want to know but you can't find the answer, get in touch and we'll be happy to help.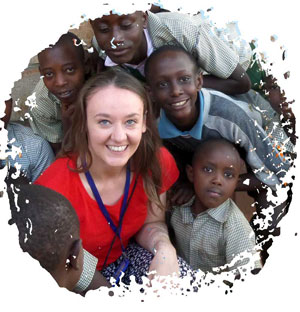 The Application Process
The application process for the 2019 intake is underway now and will close on 11th January 2019.  To apply, you must complete an application form; our guidance note will provide you with information about the kind of things we want you to think about within your answers. Selection will take place during that period, therefore early application is encouraged.  Selection sessions can often feel like CLPL in itself as it consists of a full day of case study work, team activities and, a short individual interview with the panel (representatives from The Wood Foundation and GLP Ambassadors). If we feel you are the right fit for taking part, and you still want to, you will be offered a place.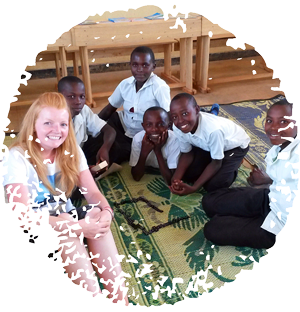 What happens if you get selected?
Once selected, you will be notified in writing.  You will be issued with a Participating Agreement which outlines the programmes commitment to you, and your commitment to the programme.  If you wish to accept your place on GLP you must sign the agreement and send it back to The Wood Foundation to confirm your participation.
Once you have confirmed your place on GLP, you are expected to take part in two pre-placement training sessions; one in March and another in May or June.  Training sessions are residential and delivered over two pre-agreed weekends.  Each session is designed to prepare you for your overseas placement; develop your knowledge & understanding of global education and its context within the curriculum and;  provide a network for learning and sharing best practice.
You will participate in a four week overseas placement which is delivered over the Scottish summer holidays.  Whilst in your host country you will live within a local community and use your skills and knowledge to support the professional development of local educators.
Upon return from your placement you will participate in a debrief session which will be delivered one weekend in September or October.  Debrief provides opportunities for you to reflect upon your learning to date and identify opportunities within your teaching practice and in your learning community to further develop your delivery of global education.
Upon return to school, you have the new academic year to reflect on your experiences and identify opportunities to work alongside members of your Cohort, return alumni and your school based colleagues, to put your learning into practice.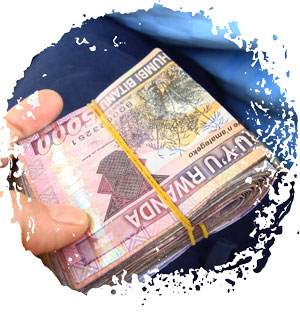 The fundraising
GLP is funded by The Wood Foundation, you (the participant) and your school.
The average cost per person is £6,500.  The Wood Foundation subsumes £5,000 of the total cost. We respectfully request a participant contribution of £1,500.  This should consist of a contribution from:
Participant:
£1,000 contribution
Community or school-based fundraising
School:
£500 contribution
CLPL budget, PTC or school-based fundraising – or a combination of all three
Participants who are not school-based will be responsible for the full fundraising requirement.
The Wood Foundation makes every effort to ensure GLP is operating efficiently. The diagram below shows the average cost split:

Monies raised directly support the cost of your training sessions throughout the course of your participation on GLP as well as your overseas placement.  You are not raising funds for any overseas organisation or person.  GLP is a reciprocal learning opportunity; you are sharing your knowledge and skills to support the learning experience of educationalists in your host community overseas, in return they are sharing their knowledge and skills with you, to give you a deeper understanding and awareness of life in their country.
Raising funds towards the cost of your personal and professional development provides you with an excellent platform from which you can encourage pupils, colleagues, family and friends to learn more about the country you will be living in over the summer holidays.  It can also provide you with an opportunity to brush up on your enterprise and communication skills as you find innovative and fun ways to raise funds and awareness.
Raising funds isn't easy.  Some of our return alumni struggled initially due to a variety of factors and others found it relatively straight forward, raising more than required, but on the whole, everyone succeeds in meeting their personal targets.
If your school is unable to support your fundraising efforts, please discuss options with the GLP team.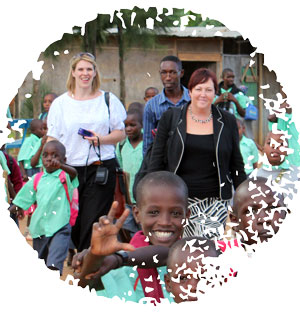 Preparing before you go
Once you've been accepted to take part in GLP you may find the thought of the experience daunting.  It's not a trip you'll be able to explore via Trip Advisor, nor ask friends or family about.  The GLP team know this.  Representatives from The Wood Foundation assess your host community in advance of your placement.  Working alongside our in-country partners, we will vet your host school and living accommodation to ensure they are safe and welcoming.  GLP also has a growing alumni who are happy to share their experiences with you, providing perspective and useful tips for packing and preparing for life in your new community.
In the meantime, check out our FAQ page for some common questions and answers.  If your question isn't there, do not hesitate to get in touch with us.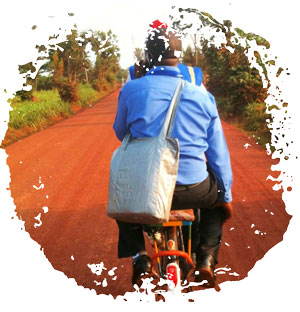 The Trip
Your placement takes place over the Scottish summer holidays. You will leave Scotland at the beginning of July and spend 30 days living in your host country and working alongside local educators developing their teaching methodologies whilst sharpening your own skills and absorbing the local culture.
You will travel overseas and arrive in your host country as a full Cohort; but, you will not spend the duration of your placement as a full Cohort.  To ensure maximum impact and the provision of support where it is most needed, your Cohort will be split between a number of communities, and, unless you have specifically requested to live alone, you will be sharing accommodation with one, two or three other members of your Cohort.  GLP representatives will work alongside our in-country partners to carefully assign placements, balancing local requirements with the skills and experience of GLP participant.
Whilst you will have shared experiences with your Cohort members, your placement experience will, in so many ways, be completely unique to you. As the old adage goes "you get out what you put in".  It is only four weeks, and it passes very quickly.  It is up to you to immerse yourself in your host community, to make the most out of your school based experience, to make new friends and seize opportunities to explore on your weekends off.  For a look into some of our return alumni's experiences, check out our case study page.
Check out our FAQ page for some further information about the trip itself.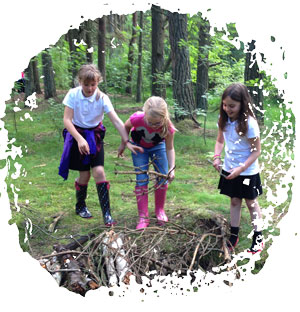 When you return
Leaving your host country can be very emotional.  Many of our return alumni feel a great sadness when they embark upon their journey home and this is perfectly natural.  When you return home you may wish to take some time to reflect on your experiences, or, you may wish to tell anyone who will listen about every single thing that happened to you.  We encourage you to do both.  In the months following your placement you will attend a Debrief Session.  This session provides you with the opportunity to re-engage with your Cohort, to discuss your learning and experiences to date, and how you wish to incorporate them into your teaching practice and the wider learning community.
Over the course of the new academic year you will remain engaged with GLP and work towards GTCS accreditation; you will reflect on your learning and the impact it has had on your knowledge and understanding of global education, if there is increased confidence in your development and delivery of Learning for Sustainability, and the perceived impact on your pupils and your colleagues.
"Global citizenship isn't just lessons about other countries and cultures. It is about how we teach children to think and perceive their places and roles within society both here in Aberdeen as well as within the wider world."
Christine Beard, GLP Alumni 2014