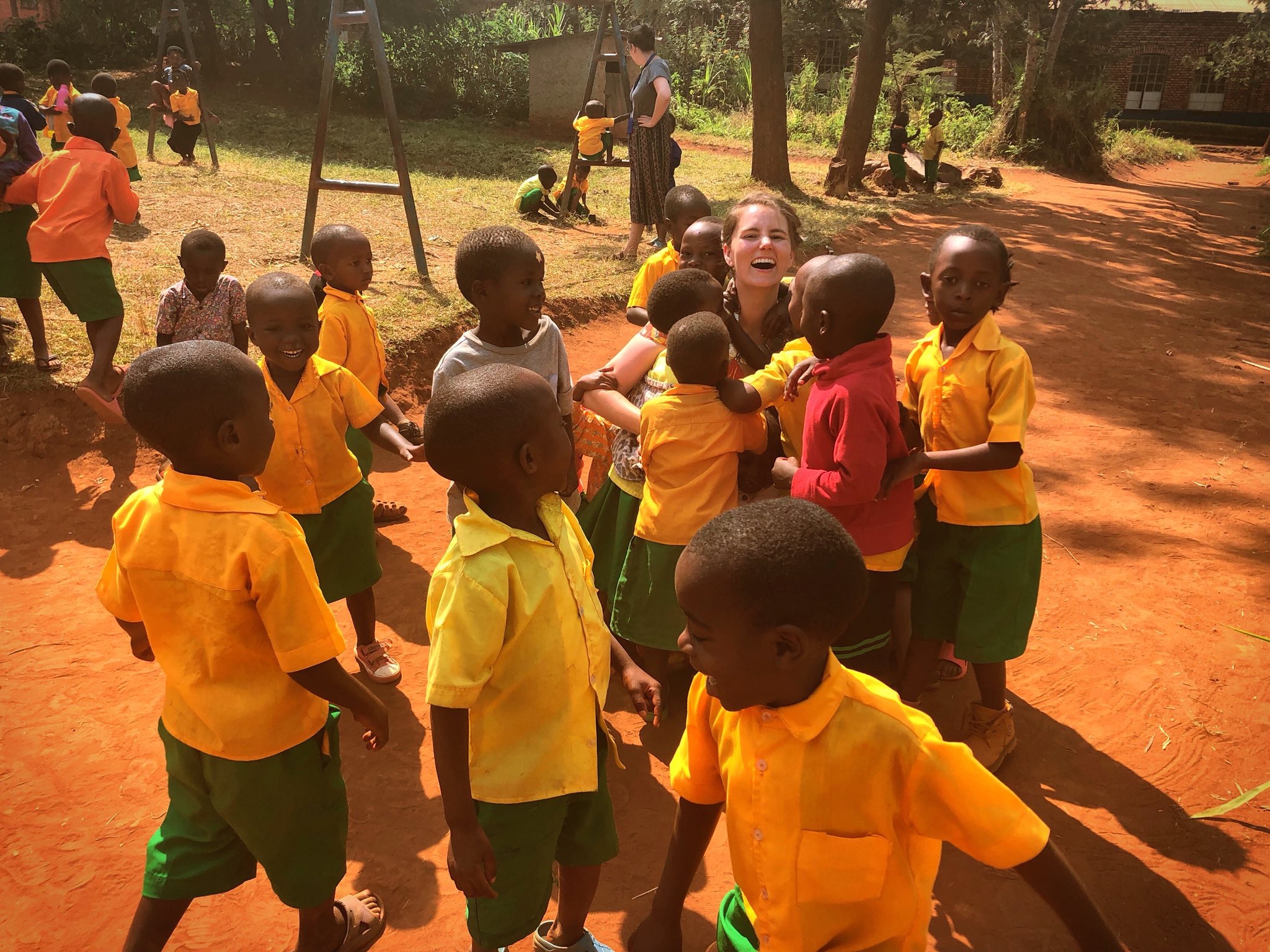 Caitlin Morrison is a history teacher in Wick. She applied for the GLP 2018 Rwandan group to make a difference in the world through her skills as an educator.
As well as upskilling Rwandan teachers, Caitlin learned lessons about herself and her own teaching practices which are already changing the way she interacts with students.
"The principles of being creative and active can be applied to any school, classroom or level. I learned so much from my primary teacher peers about engaging students, and ways of teaching like a primary teacher in a secondary environment which will help my students succeed. I learned during my time in Rwanda to be resourceful and inventive and I am implementing that zest into my classroom."
Caitlin has been using her stories of Rwanda to encourage resilience and mindfulness and make her students consider their own lives in comparison with others' around the world.
She says that history is a subject of a 'lot of chalk and talk' but she has implemented 'brain breaks' which are quick activities to break up the lessons and keep students motivated and focusses. Caitlin is also using the 'Bloom's Buttons' teaching system they delivered as CPD in Rwanda for plenaries and extension tasks and is creating interactive notebooks to make learning more hands-on.
Caitlin's other observations from her GLP experience:
"I worried I might get stuck in a rut and lose my spark but GLP has reinvigorated my teaching. I need to remember that simple things are and can be effective – I just need to be enthusiastic and encouraging. I know more than I thought I did and am a more effective teacher than I thought I was."
"There were children in Rwanda who walked 12 miles to school and back, meaning they often had to leave home at 3am to arrive at school on time. The dedication to getting an education was so impressive."
"The country, the people and the culture make the GLP placement so worth it. Your teaching practice will improve in leaps and bounds. Plus, you'll make lifelong friends and colleagues, both with the GLP and IEE teams!"