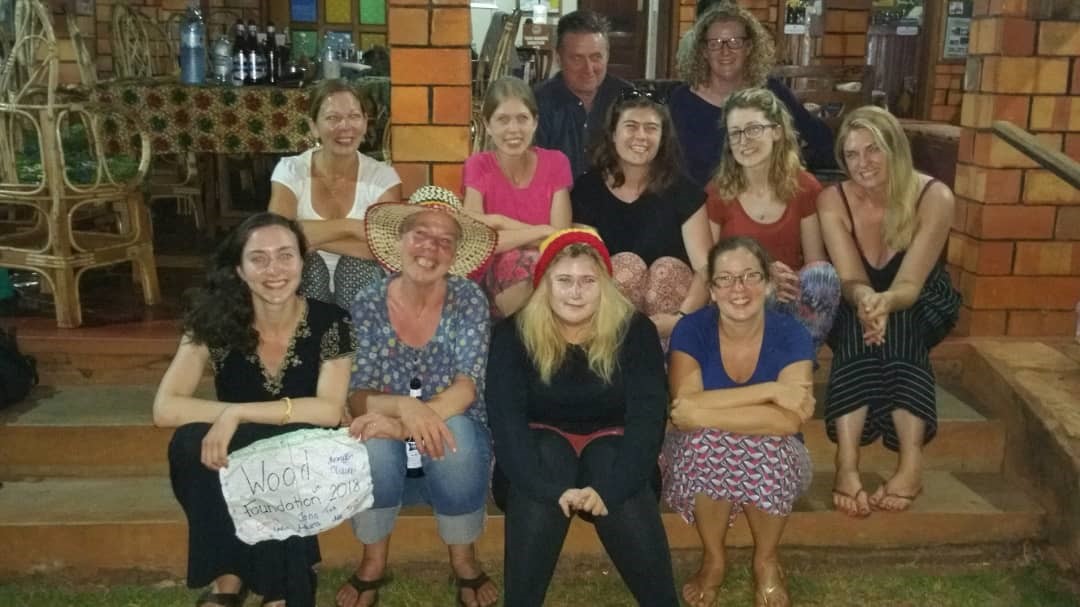 Jill Callander is a Mentor with Aberdeenshire Council with more than 20 years' experience in primary education. She first travelled to Uganda with the first cohort of our global teachers in 2012 and returned in 2018 as a Team Lead.
She believes the programme has grown in terms of strength, sustainability and impact within that time.
"The programme has grown hugely, evolving positively since 2012 through careful management by Georgea and the teams at Wood Foundation, IEE and latterly Redearth too. Key to its success for me is the focus on considering sustainable impacts on local education practices as well as impact back in the UK. We were working hard to add value to an ongoing programme of development, not air dropping support in and then leaving. However, the essence of the memorable, life-impacting experience that I had in 2012 remains."
She felt pressure in supporting this year's group to experience what she did six years ago and have the lasting memories which she still draws upon to this day. She added:
"In supporting the 2018 cohort and interacting with them, I could see those lasting memories being forged and was privileged enough to participate in some of them. Visiting each group in community and in school meant you had common understanding of their situations and could offer support and recommendations in a practical way."
Through her mentoring of probation teachers, Jill promote the principles of Learning for Sustainability and links to local and global experiences as a framework to build learning experiences upon. She will continue to look at ways to become involved in joint projects with other mentors and local organisations to practically support and encourage teachers to increase opportunities to raise pupil voice and engage with real world issues and decision-making.
Jill's further observations from her GLP experience:
"GLP differs from traditional CLPL in that it is sustained over a longer period of time than most learning activities. It is not completed in isolation or with a small group. It immediately opens you to opportunities to build team work and collaboration with colleagues from across primary and secondary as well as other educational sectors in order to share skills, knowledge and experience and build support and challenge across the team. I returned from my first predeparture weekend tired but energised by working with many like-minded practitioners who were keen not only support others but have an impact on their own practice. Learning together is the ethos I promote through my mentoring and this came across strongly across most of the people I interacted with."
"Good teaching is about the teacher standing in front of the class, not the classroom environment, the resources, curriculum or the number and range of learners."
"Children are the same the world over! They need to have their efforts acknowledged and their skills nurtured as part of a clear progression of small steps through engaging learning opportunities. They all deserve to have access to a great teacher to nurture them. I have seen amazing examples of teaching in Masindi and in Aberdeenshire where this is the case."