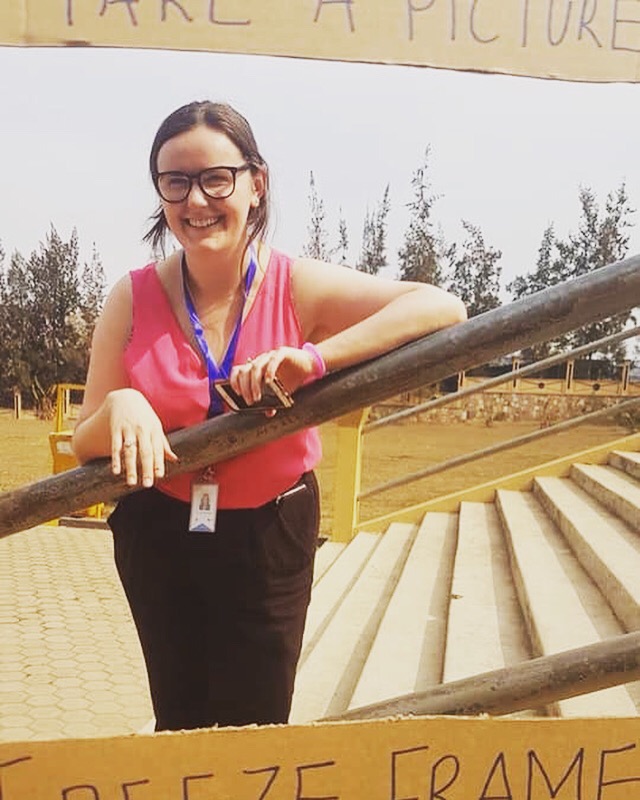 Lyndsay Reynolds was part of the Global Learning Partnerships cohort of 2019. The experience has supported both her professional and personal growth and she is increasingly open to widening her horizons.
"I was nervous about travelling so far afield and being useful in the role we were taking on. It was tiring and very busy but so rewarding. I now have a new confidence for visiting new areas that are very different in culture, language and values which will impact me as a teacher.
"GLP is more meaningful than some of the other programmes I came across and this was an opportunity to do something different with my summer. After three years teaching in Scotland, I have undoubtedly developed skills which I could share but I knew there was an opportunity for me to learn more, alongside improving me leadership abilities and confidence.
"Throughout the summer, I gained understanding of developing CPD and how to overcome challenges with no resources or funding. I was more able to advise and adapt than I thought I would be and this has increased my confidence as a teacher.
"My subject knowledge is now backed up with real-life experience. I am more mindful of resource management. I'm trying to be paperless, reuse scraps, pick up stray pencils, and making pupils more aware of their usage.
"GLP is an amazing cultural experience. It's an opportunity to meet brilliant to continue to share ideas and professional development. It takes you back to the basics of your trade and reminds you of the skills that you have as a practitioner.
"As well as supporting the development of educators in Uganda and Rwanda, you learn a lot in return. I have taken away interesting methods and ways of thinking after seeing teaching in this perspective in regards to creativity and people-based resources."