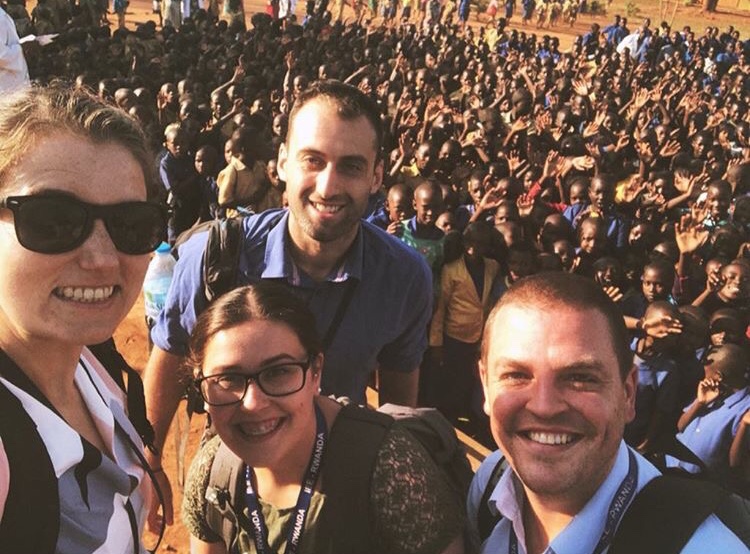 Barry Donaldson, a primary school teacher in Aberdeen, spent two consecutive summers in Rwanda with GLP.
Barry Donaldson travelled to Rwanda in 2017 and spent an unforgettable summer developing his teaching skills before returning to his post as P4 teacher in Aberdeen.
He spent the 2017/18 academic year entrenching Global Goals and the Rights of the Child into the school curriculum, building upon links made with his fellow GLP alumni.
His enthusiasm for the programme and clear desire to further develop his own skillset while mentoring others saw Barry be invited back as a Team Lead for the 2018 cohort.
"I had such a positive experience in 2017 that I was delighted to return in a Team Lead role in 2018."
At the time, Barry's career was facing a crossroads. While aware that continuing as a primary teacher was not the long-term career path for him, he struggled to see what else he might like to do within the education space. He added:
"The 2018 experience has provided me with real clarity in regards to my professional direction. I now know I want to be in a leadership position within education.
"Spending the summer in a leadership role also highlighted to me the skills I needed to develop and improve in order to achieve my goal. Having this focus in mind has helped me return to the new term with a new attitude."
He believes the experience has improved his organisation skills, made him more resilient and determined and better able to be reflective of the bigger picture.
Barry now plans to complete a Masters, continue his professional development and explore job opportunities within the education sector.
Observations from two summers spent empowering education practitioners in Rwanda and living and working in host communities:
"Although we in Scotland are resource rich, we are arguably community poor in contrast to Rwanda."
"I was moved by the child who got up at 3am every day to walk to school – that is incredible."
"The pace of life is challenging but liberating."
"GLP is challenging but it is the best experience you can get."
"Teachers are the best resource – pedagogy over resources."