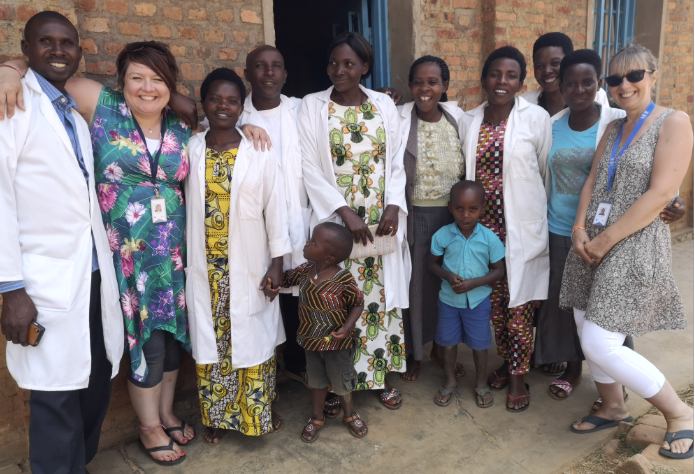 Gillian Forbes is a Depute Head Teacher in Aberdeen. She spent July of 2018 in Ngororero in Rwanda and was hugely inspired by her time in the community. The experience refreshed her perspective in regards to teaching and she is encouraging her team to share their strengths and skills more by adopting this outlook.   
"I now have a renewed passion for the impact of both doorstep and global education. It is easy to get bogged down in bureaucracy. It is easy to forget the grassroots of good teaching, human connections, why we came into this profession and all we can and do achieve on a daily basis. I want to coach my team to see things differently to benefit themselves and their pupils.
"The GLP experience stays with you and I feel like, some months on from my trip, I am still learning and growing from my summer in Rwanda."
Gillian is embedding Learning for Sustainability as part of the new curriculum rationale within her school. She has been reducing waste, encouraging a more resourceful use of materials and promoting TALULAR in the school's nursery.
Gillian's other observations from her GLP experience:
"Children, from everywhere, have open hearts and open minds. It's something that we need to cherish, promote and maintain through education as long as possible."
"Being out of class had dented my confidence a bit but the GLP experience gave me a boost. It's so important to continue refining your teaching skills and I am going to spend more time in the classroom."
"Meeting people from around the city and country, and indeed world, means more knowledge, more experience and more ideas of a far greater variety and quality than any other normal CLPL opportunity."
"Every person gets something different from GLP, on personal and professional levels. The experience starts and stays with you long before and after the actual trip."