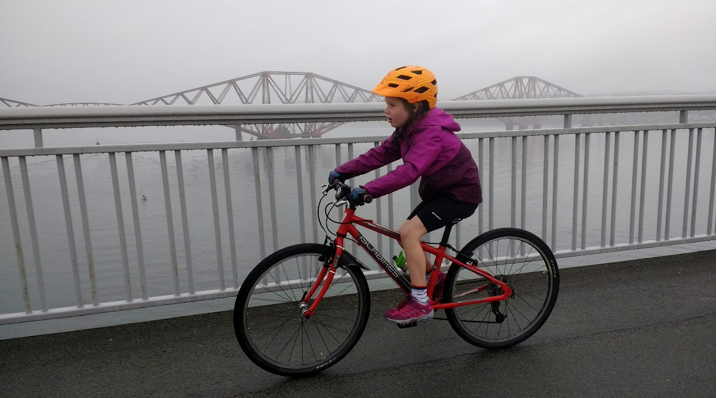 Emie is a primary school pupil in Stirling. In 2017 her teacher Georgia Phillips visited Rwanda as part of Global Learning Partnerships.
Georgia then brought global citizenship to the fore of her lessons for her young pupils which has influenced their actions within and outwith the classroom. Emie said:
"Our topic made me think how I could help the world because I see lots of litter around, especially plastic and I don't like that. My dog tried to eat it and I had to pull it out of his mouth, that made me angry because animals are harmless and do not know that litter will be bad for them.  Plastic pollution is killing animals and we need more people to help look out for them."
Emie did a sponsored 65km cycle to raise funds and awareness for the ocean clean-up campaign. She is now planning a 100km cycle in a bid to raise additional money for the cause. She wants to see more cameras sent underwater to see how plastic is impacting sea life so solutions can be developed. She has ambitions to be a vet to help animals.
Georgia said:
"It has been absolutely wonderful to ignite the spark of critical, global thinking in my pupils. This is such an impressionable age and to widen their mindsets now will hopefully set them on the path to be more critically enquiring as they grow. Emie is an inspiration and I love what she has taken from her lessons."