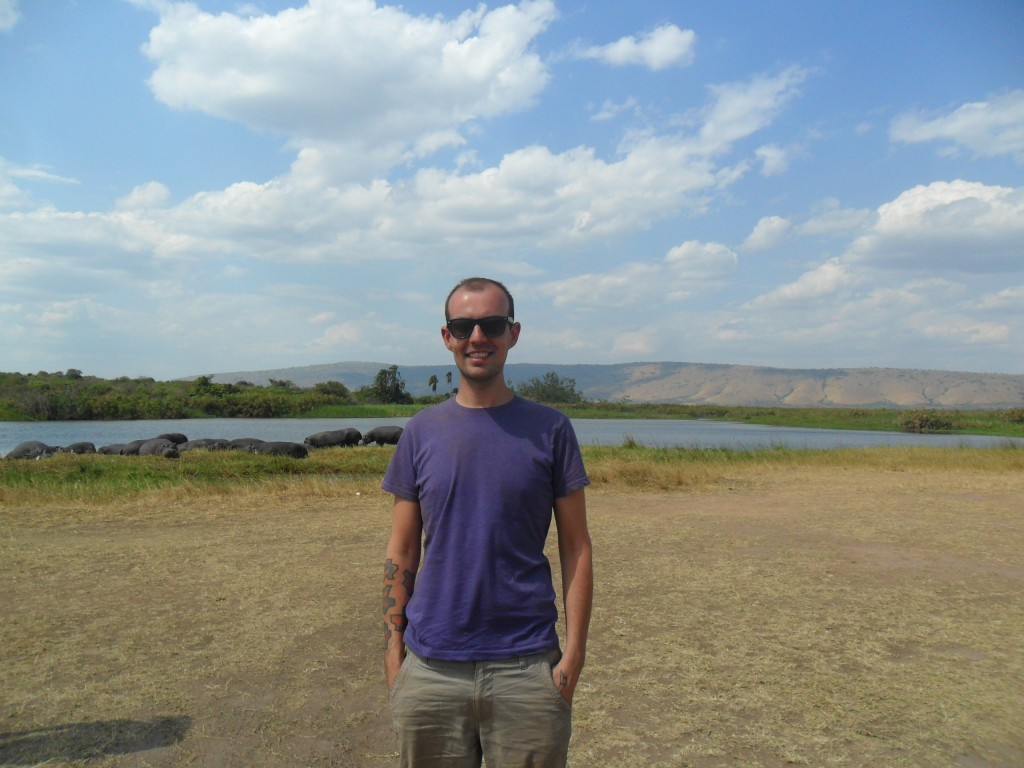 Liam Ball, a Design & Technology teacher based at Aboyne Academy in Aberdeenshire, spent 4 weeks in Bugesera, Rwanda during the summer of 2014.  Here, using his own experiences as examples, Liam offers some practical advice for using Learning for Sustainability (LfS) as the framework for delivering your subject.
When I got back from Rwanda I wanted to share my experiences and create projects that would challenge my students, and encourage research and lively discussion.  Honestly, I didn't know where to start.  I went online.  As you can imagine, I came across a lot of well-established, glossy, fully resourced programmes of work; all very exciting.  Looking at them I remember thinking "I want to do that.  That's what I'm going to create. This will show what I have learned and demonstrate my commitment to LfS."  Then it hit me.  I have, like everyone else, a busy workload….. How on earth can I find the time to create, test and promote a new programme?  When would I teach it? I became daunted by the prospect of starting afresh and coming up with ideas that no-one else had done before.
"Learning for Sustainability should, by its very nature, be something that is a long-term sustainable teaching practice; it takes time.  Don't be daunted by what you see online, start with what you know."
I'm sure this feeling is familiar to any practitioners looking to deliver LfS through their subject. For me, I realised that I wanted to use my experiences from GLP and Rwanda to support a long-term learning ethos for my students and for myself.  I decided to start with what I know.
In Design & Technology we should always be questioning the purpose of what we create, its impact on the environment, its sustainability and how it will eventually be disposed of.   People often think Design & Technology is "just woodwork", that is only one of FIVE subjects we deliver within the Technologies.  However, even if it was just woodwork, from an LfS perspective there are still valuable lessons to be learned: where does the wood come from?  Is it from a sustainable source?  How many miles has it travelled? What is this material's eco footprint? Was the producer paid a fair price?  What are we making and why are we making it?  What happens to the end product?
I wanted to put LfS at the heart of my teaching.  To do this, I knew it would need to be explicit and part of the Design & Technology curriculum…. a BIG undertaking!  I decided to be strategic and incorporate LfS into the units that required refresh. These units require update anyway so, it was, and remains to be, the perfect place for me to start.  Doing it this way makes it manageable and allows me to test and tweak the lesson plans to ensure the learner is getting the best possible experience.
Initially I started with a product design unit that is delivered to 2nd Year Graphic Design students.  Together, the class examine an Easter egg, take it apart, review the materials used in the packaging and, identify what can be recycled and what will go to landfill.  The students consider how they would redesign the packaging in order to reduce the waste.  Sustainability is a big part of this research and, using every day products promotes really interesting discussions.  In this unit, students really are thinking about the impact of their choices, not just on product design and manufacturing, but also on the environment.
Getting colleagues on board can be a slow process.  However, it has been worth investing the time to find out who is naturally interested.  I have had some great conversations in the staff room and it has enabled me to provide colleagues with support, offering some detail on my experiences in Rwanda, or sign-posting towards some good resources.  It has also enabled me to identify who I can link with in creating IDL programmes of work.  I do still get asked why a "Techy teacher is delivering lessons on Global Goals" but this just provides me with the opportunity to explain their relevance to our time and how they provide an interesting context for learning.
GLP and Rwanda took me out of my comfort zone, but it made me realise just how much I know about teaching a good lesson and the importance of creative methodologies.  I have some fantastic memories and first-hand experiences which support good discussion around environmental awareness, recycling, and the disposal of products.  I have always been a proud advocate of ethical design and I'm keen that this ethos is demonstrated not just in my teaching practice, but throughout our curriculum.
Inspired by Liam's experiences?
Find out what your GLP could look like here